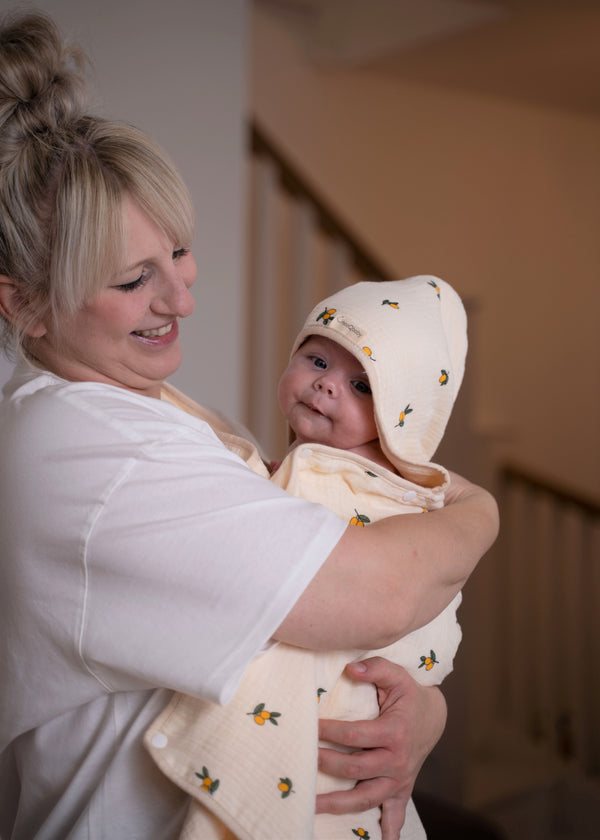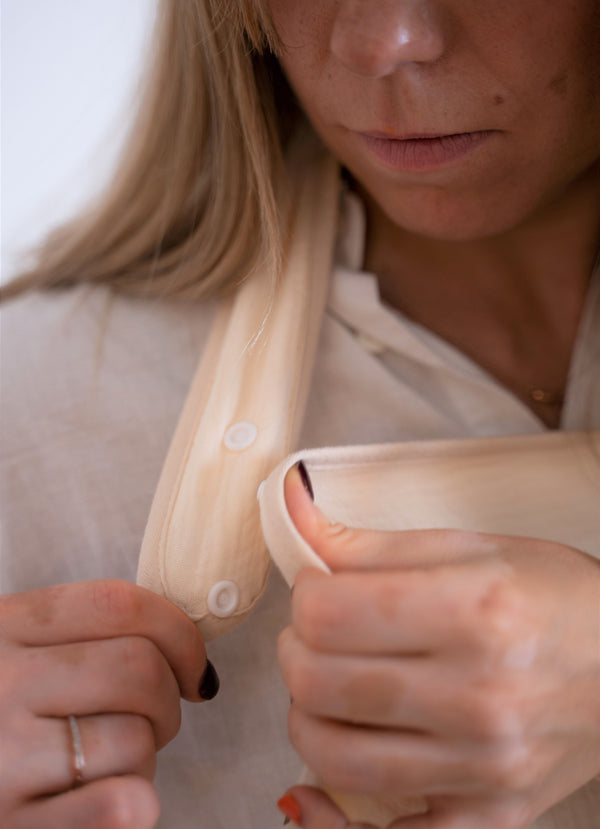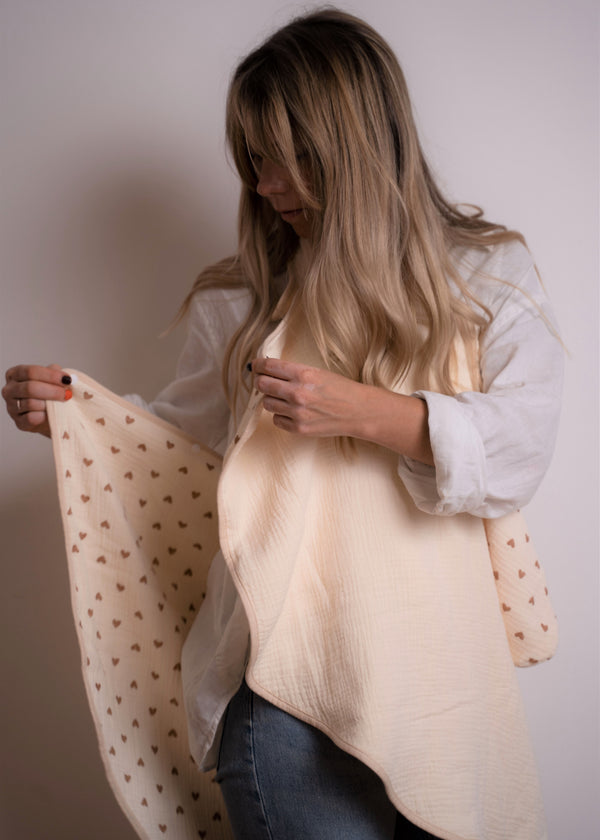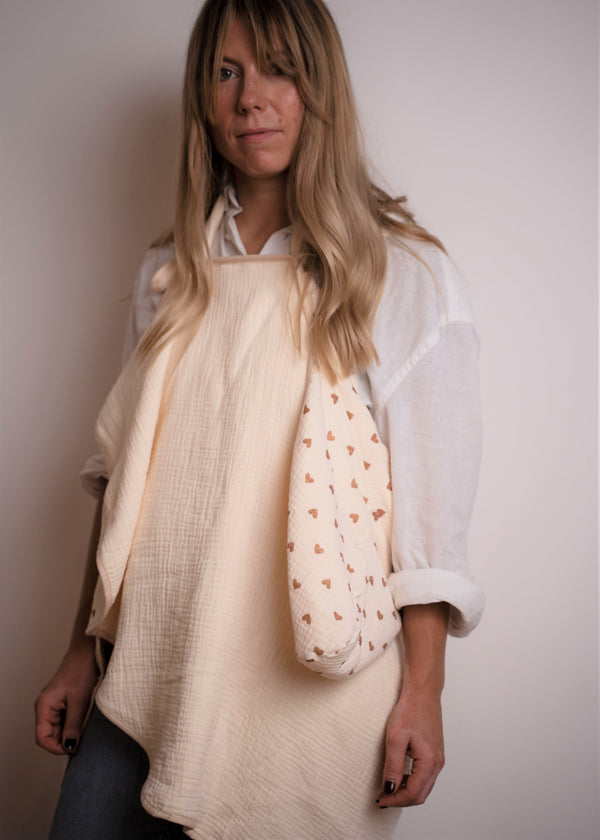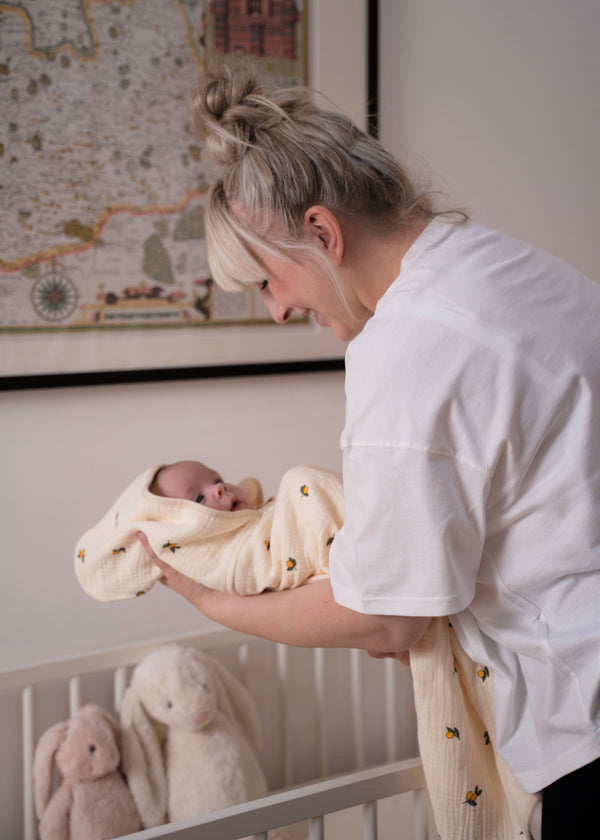 Handsfree Wearable Bath Towel - Lemon Beige
Description
Hands-free: Make bath time a breeze with our premium wearable baby and toddler bath towel. The buttoned strap clips securely to the parent's neck, freeing up both hands to safely and comfortably remove the baby from the tub, while keeping you dry from all the fun splashes.
Safety First: Say Goodbye to awkward and potentially dangerous one-handed baby transfers. Our bath towel is ideal for new parents, the plush materials and hands-free strap provide a comfortable and secure bath time experience, giving you peace of mind during this special bonding moment.
Innovative Design: Features a sideways wrap around the baby's body, as opposed to a bottom-up wrap. This design offers versatility and extended use, which makes it a practical and cost-effective solution for parents.
Comfortable and soft: Made with six layers of soft and smooth finely combed 100% cotton, which provides superior absorbency to keep your little one warm and cosy after their bath.
Eco-Friendly and Value-Driven: Prolonging the lifespan of a traditional baby towel, our towel is suitable for children from infancy to 5 years old and beyond, making it a great investment for growing families.
Specifications
Delivery
We offer free home delivery on all UK orders above £25, find more details and prices for other regions on Shipping & Delivery.
Care
Machine washable (40 degrees Celsius)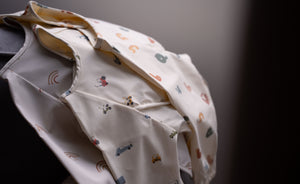 Choose well and buy Less
We believe in owning fewer, quality things and making them last a long time. That's why we try our best to make our products multi-functional and durable.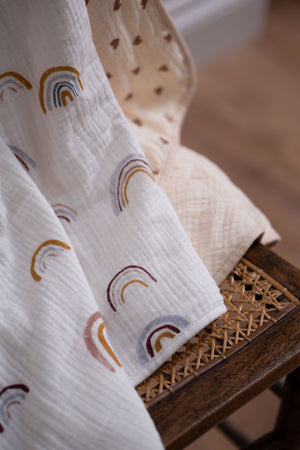 From factory to store
We have no layers of dealerships, everything we make goes directly to you.